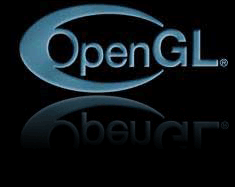 We have been without news of OpenGL 3.0 for nearly 9 months now, a specification was promised for September 2007 at Siggraph last year and then no news after an ARB member reported that the spec was not ready since there was some unresolved issues they had to address. This situation started to becomes really worrying and a lot of speculations have been made on this delay (see opengl.org forum). The most likely thing is that there have been some disagreements inside ARB members that delayed the spec release.
But recently we had two comforting news tending to prove that OpenGL 3.0 is not dead. The first thing is the creation of the OpenGL 3.0 website with announcements for the Siggraph OpenGL BOF :
- "OpenGL 3.0 Specification Overview"
- "OpenGL hardware and driver plans – AMD, Intel, NVIDIA"
- "Developer's perspective on OpenGL 3.0 "
The second think is a leeked picture of an NVidia presentation slide about their future drivers release (codename Big Bang 2, see the news here) where can distinguiche a reference to OpenGL 3.0 support for September. This tend to prove that the specification is now almost done and the IHV are already working on implementation.
I will be at Siggraph this year and I will be at the OpenGL BOF, I hope I will be able to the the final spec here !